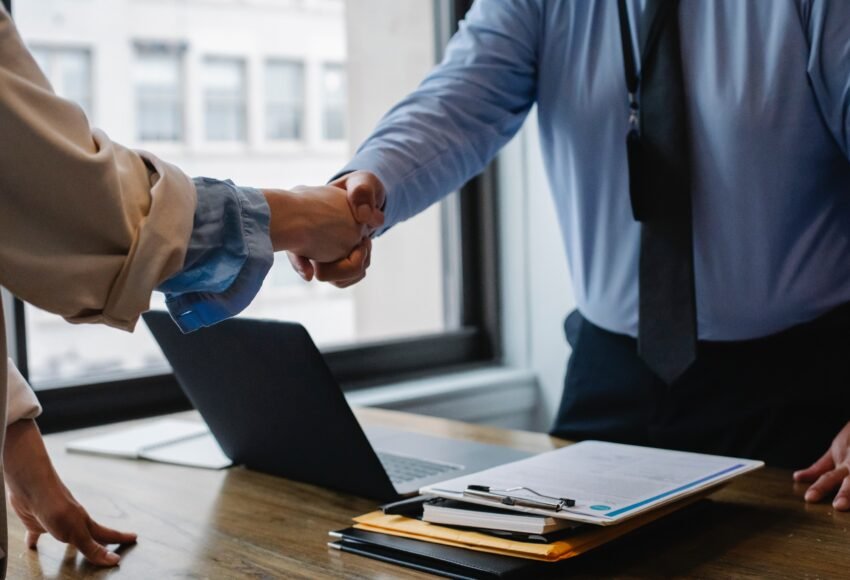 Unlocking the Potential of Section 8 Companies for Social Welfare
Exploring the Concept and Benefits of Section 8 Companies
In the world of non-profit organizations, Section 8 Companies hold a special place. These entities are specifically created to promote social welfare, charitable activities, and philanthropic endeavors. But what exactly is a Section 8 Company, and how does it differ from other types of organizations?
A Section 8 Company, as per the Indian Companies Act, 2013, is a type of non-profit organization that operates with the objective of promoting social welfare without the intention of making profits. These companies are registered under Section 8 of the Act and are governed by specific legal provisions.
The legal framework surrounding Section 8 Companies provides them with unique advantages and obligations. They enjoy tax benefits, exemptions, and limited liability protection for their members and directors. However, unlike other organizations, Section 8 Companies cannot distribute profits among their members. Instead, any surplus generated is reinvested to further their social objectives.
Understanding the legal provisions and differentiating Section 8 Companies from other types of organizations is crucial for anyone interested in the non-profit sector. It allows us to appreciate the specific intent and purpose behind the formation of Section 8 Companies and the impact they strive to create. So, let's delve deeper into the world of 
Section 8 Companies, exploring their legal framework, objectives, and how they set themselves apart from other organizations in their pursuit of social welfare and transformation.
Advantages of a Section 8 Company
Tax benefits and exemptions: Section 8 Companies enjoy various tax benefits, including exemptions on income tax, capital gains tax, and stamp duty. This allows them to allocate more resources towards their social welfare activities and maximize their impact.
Limited liability protection: Members and directors of Section 8 Companies are shielded from personal liability. Their personal assets are safeguarded, reducing the risk associated with running the organization and encouraging individuals to actively participate in social causes.
Fundraising opportunities: Section 8 Companies have the flexibility to raise funds through donations, grants, and other means. They can tap into a wide network of supporters, including individuals, corporations, and institutions, who are drawn to their noble mission and the credibility associated with their legal status.
Perpetual succession and transferability: Unlike other entities, Section 8 Companies have perpetual existence, ensuring their social impact continues even after the departure of founding members. Additionally, they offer ease of transferability, allowing for smooth transitions of leadership and ownership, ensuring the organization's sustained growth and continuity of their philanthropic endeavors.
Setting the Stage: Section 8 Company for Social Impact
Eligibility criteria and requirements: To register a Section 8 Company, certain eligibility criteria must be met, including having a charitable or social objective. The organization must fulfill the specified requirements, such as a minimum number of directors and members, to qualify for incorporation under this unique legal structure.
Process and documents needed: Incorporating a Section 8 Company involves a systematic process that includes filing an application with the Registrar of Companies. Alongside the application, certain essential documents, such as the memorandum of association, articles of association, and a declaration by the proposed directors, are required to complete the incorporation process.
Roles and responsibilities: Directors and members of a Section 8 Company play crucial roles in guiding the organization's operations and decision-making. Directors have legal responsibilities, including ensuring compliance with laws, managing funds, and overseeing the organization's objectives. Members, on the other hand, actively participate in shaping the company's vision and contribute to its social impact.
Compliance and regulatory obligations: Once incorporated, a Section 8 Company must fulfill certain compliance and regulatory obligations. This includes maintaining proper accounting records, conducting annual general meetings, and submitting financial statements and reports to the relevant authorities. Compliance ensures transparency, accountability, and adherence to the legal framework governing Section 8 Companies.
Empowering Social Change: Objectives and Activities of a Company
Permissible objectives and activities: A Section 8 Company is driven by a noble purpose, focusing on social welfare, charitable endeavors, and philanthropic initiatives. It can engage in activities aimed at promoting education, healthcare, environmental conservation, poverty alleviation, women empowerment, and more.
Social welfare, charitable, and philanthropic initiatives: Section 8 Companies are at the forefront of driving positive social change. They actively work towards the betterment of society, implementing programs and projects that address social issues and uplift communities in need. These initiatives encompass a wide range of areas, including education, healthcare, skill development, rural development, and disaster relief.
Education, healthcare, environmental conservation, etc.: Section 8 Companies have the flexibility to choose specific areas of focus based on the needs and priorities of the society they serve. They may concentrate on initiatives such as providing quality education to underprivileged children, improving healthcare facilities and access, promoting sustainable environmental practices, and supporting marginalized communities.
Restrictions on profit distribution and utilization: One of the distinctive features of a Section 8 Company is its restriction on distributing profits to its members. Instead, any surplus generated through its activities is reinvested into furthering its objectives and expanding its impact. This ensures that the organization remains committed to its social mission and uses its resources solely for the betterment of society.
Efficient Governance: Structure and Management of a Section 8
Board and management structure: A Section 8 Company follows a well-defined structure, comprising a board of directors and key management personnel. The board oversees the strategic direction and decision-making of the organization, while the management team implements and executes its operations and initiatives.
Appointment and responsibilities of directors: Directors play a crucial role in the governance of a Section 8 Company. They are appointed through a formal process and are entrusted with the responsibility of ensuring compliance with legal requirements, safeguarding the organization's mission, and acting in the best interests of the stakeholders and the community.
Annual general meetings, financial reporting, and audits: A Section 8 Company is required to hold annual general meetings, where key decisions are made and financial reports are presented. These meetings provide a platform for transparency, accountability, and the opportunity for members to participate in important discussions. Additionally, the company's financial statements are subjected to regular audits to ensure accuracy and adherence to accounting standards.
Amendments to the memorandum and articles of association: To accommodate changes in the organization's objectives, structure, or operational requirements, a Section 8 Company may need to amend its memorandum and articles of association. These amendments are made through a formal process and require compliance with legal procedures to ensure transparency and consistency with the organization's mission and governance principles.
Funding and Resource Mobilization for Section 8 Companies
Fundraising strategies for Section 8 Companies: Section 8 Companies employ various fundraising strategies to generate the necessary resources for their social welfare projects. These strategies may include soliciting donations from individuals, approaching corporate entities for grants, and exploring partnerships with corporate social responsibility (CSR) initiatives.
Donations, grants, and CSR partnerships: Section 8 Companies rely on donations and grants from individuals, organizations, and government bodies to support their activities. Additionally, forging partnerships with CSR initiatives allows these companies to tap into the corporate sector's resources and expertise, creating opportunities for sustainable funding and collaboration.
Utilizing funds for social welfare projects: The funds raised by Section 8 Companies are utilized for implementing social welfare projects aligned with their objectives. These projects may encompass areas such as education, healthcare, environmental conservation, and poverty alleviation, aiming to create a positive impact and uplift communities in need.
Ensuring transparency and accountability in fund utilization: Section 8 Companies uphold high standards of transparency and accountability in utilizing the funds they receive. They maintain proper financial records, conduct regular audits, and provide periodic reports to stakeholders, ensuring that the funds are used in a responsible and impactful manner while maintaining transparency with their donors and partners.
Ensuring Adherence for Section 8 Companies
Legal obligations and compliances for Section 8 Companies: Section 8 Companies are subject to various legal obligations and compliances to maintain their status and operate within the regulatory framework. These obligations include adhering to the provisions of the Companies Act, 2013, and complying with the rules and regulations set forth by the Ministry of Corporate Affairs.
Filing annual returns, financial statements, and other documents: Section 8 Companies are required to file annual returns, financial statements, and other relevant documents with the Registrar of Companies (RoC) within the prescribed timelines. These filings provide transparency and accountability regarding the company's operations, financial status, and compliance with applicable laws.
Changes in board composition, address, or objectives: Any changes in the board composition, registered office address, or objectives of a Section 8 Company must be duly communicated to the RoC. These changes may require the submission of necessary documents, such as resolutions passed by the board of directors and updated memorandum and articles of association.
Penalty and consequences for non-compliance: Non-compliance with the regulatory obligations by a Section 8 Company can lead to penalties, fines, and even the revocation of their registration. It is essential for these companies to ensure strict adherence to all legal requirements and maintain proper records to avoid any adverse consequences.
In conclusion, Section 8 Companies offer a unique structure that combines the benefits of a nonprofit organization with the flexibility of a business entity. Through their social welfare initiatives, Section 8 Companies play a pivotal role in driving positive change in society. The numerous advantages, such as tax benefits, limited liability protection, and access to funding, make this structure highly attractive for aspiring social entrepreneurs and organizations dedicated to making a difference.
However, it is crucial to emphasize the importance of complying with legal obligations and regulatory requirements for the long-term sustainability of Section 8 Companies. Adhering to these obligations ensures transparency, accountability, and the trust of stakeholders. By fulfilling their compliance responsibilities, Section 8 Companies can build a solid foundation for their social impact and contribute to the betterment of society.
If you are passionate about creating social change, we encourage you to explore the Section 8 structure and its potential for impact. Embrace the opportunity to make a difference by establishing a Section 8 Company and driving meaningful initiatives that address pressing social issues. Together, let's forge a path towards a more inclusive and sustainable future.
Related: Indian Companies Act 2013